Yellow is fashion's current color lust, and it is on all the racks of both fast fashion and high fashion. Since it is the color associated with happiness and optimism, there are more reasons to start your summer with this bright sunshine color.
Honestly, I was unsure of this color initially, but thanks to my awesome friend Alyona, she found me the right shade of yellow, and now I am dangerously obsessed with it. The key would be finding the right shade of yellow for your skin tone, and mine would be something more on the deep side of yellow like mustard, meanwhile pastel yellow makes me look grey.
Yes, Yellow is one of the trickiest colors try on, but doing it right may get you the good kind of attention. Here are some fresh ideas to rock the hottest color of the season .
Take advantage of the brightest hue of the colourwheel to send your message. Yes I am talking about statement tees. Oh at least-- when you don't have enough energy to put together an outfit, these basics tees will save the day.
The easy way to show you are au fait with the colour: Pair your neutral outfit with a statement accessory, either a yellow handbag or even killer heels.
If you think the color is too happy for you, maybe give an edge to your dressy yellow with a leather jacket.
Show your playful side by having fun with stripes. And guess what? This yellow shirt can be contrasted with blue denim (which I borrowed from my stylish friends and Indian youtube sensation, Shirin)
This has become the current season's favorite color pairing. The tip is to keep the tones in the family : Pastel with pastel, bold with bold.
If you doubt your complexion can pull off a sunny shade, you can tone it down with a more gold material.
Go classic by styling your muted yellow with you favourite trench coat.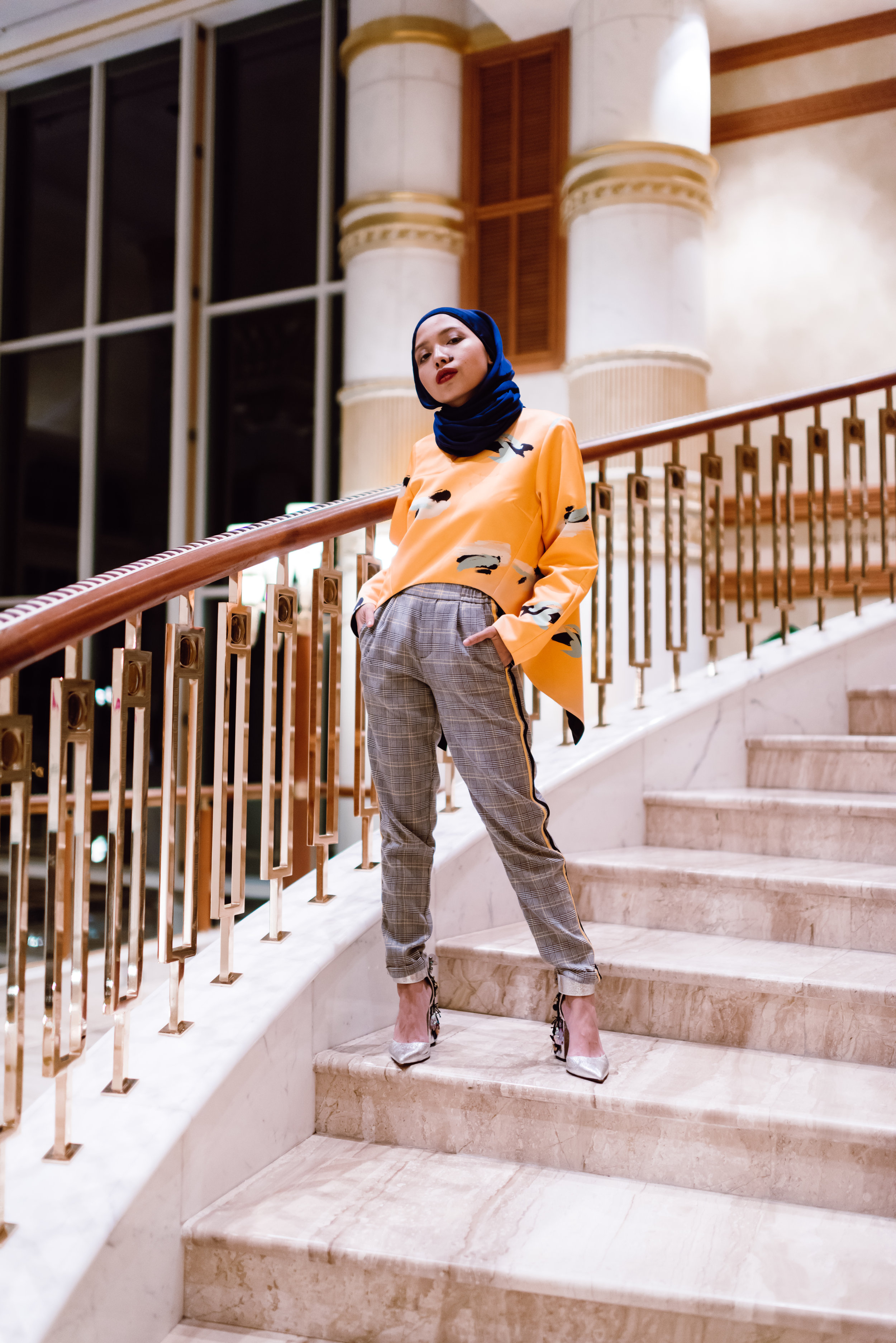 Reveal your sporty side by embracing racing stripes, which is making a huge revival this season.