While Brunei recently celebrated Royal Armed forces day, it would be easy to create a lookbook with traditional camo, olive-green apparel, bomber jackets or military detailing. This is where I want to show that Fashion has many other dimensions other than just literal depictions.
The Utilitarian fashion trend was not only inspired by the military, but uniforms in general. Starting in the 1940s as a way to ration material, 2016 has seen its manifestation in the form of 'NEW UTILITY', where fashion meets functionality, to create a clean, contemporary take on utility aesthetics.
The trend has developed from today's consumers desire for a more functional yet well-designed product. Companies such as Apple have revolutionized people's preferences and lifestyle, with products that not only look good, but are practical, appealing to the masses.
Thus, new utility has taken ahold of the fashion scene. It can be identified by genderless dressing in the form of androgynous shapes and minimal, structured styling. Each and every design detail has a purpose, such pockets, zippers and belts. They often use natural colour palettes of chalky whites, black, navy and grey.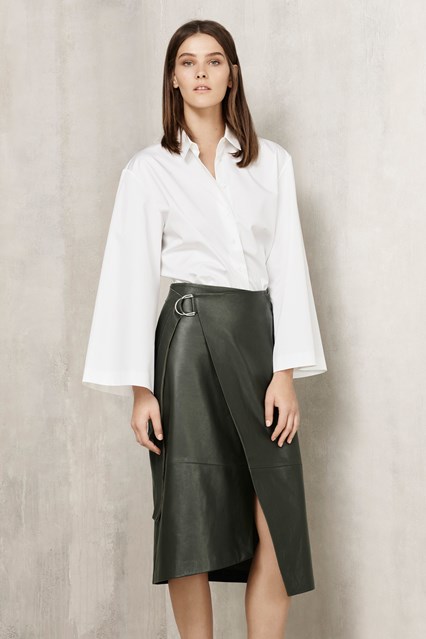 You may not know it, but New Utility is probably already part of your lifestyle, with regional fashion icons like Vivy Yusof rocking a Jumpsuit by Kamiidea and her bomber top by FV basics as well as Fashion forward designers like Ana Abu making genderless clothing.
I myself have created a lookbook on my own interpretation of the trend. (Stay Tuned).